When you think about self-care, is it synonymous with selfishness? Although I wouldn't have admitted that out loud to anyone, it is a belief I had for a long time. Maybe you feel the same way?
Depending upon the values you've inherited and adopted for yourself (even unknowingly), your perspective about hard work and serving others is so significant that taking time to play, rest, and refuel may feel not only uncomfortable and unproductive but downright wrong.
​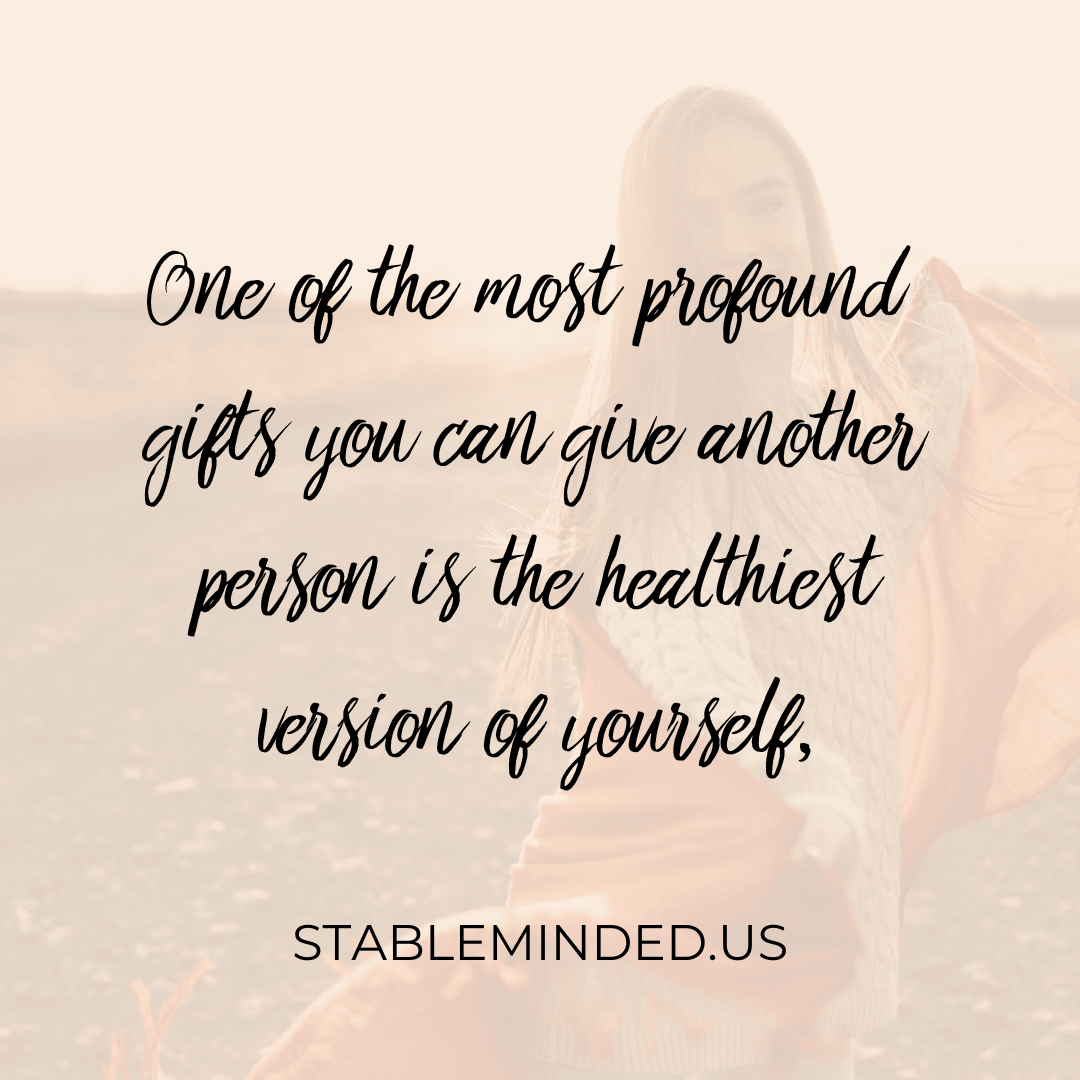 ​
Self-care is essential because it enables you to work to the best of your ability and serve others most effectively.
Yet, the problem is that the way we choose to embrace self-care may bring up the fear of judgment from others. Can you relate?
I've gotten over that hang-up, thanks to this process of becoming a therapist. The research shows that one of the most significant factors in the effectiveness of therapy is the relationship between the client and the therapist. That means if I show up to a session tapped out and used up, I am hindering my effectiveness and potentially hurting my client.
If this is true in a client-therapist relationship, how much more so is this true in our relationships with our family members and friends?
How is our lack of self-care, and overall neglect of personal wellness, impacting others and the quality of our relationships?
From a Biblical perspective, which many of you know is the foundation of my life, I see this urging to care for ourselves as essential. Matthew 22:37-40 to "Love the Lord your God with all your heart and with all your soul and with all your mind" and "Love your neighbor as yourself.'"
The way we love others should reflect and pour out from the way we love ourselves.
If that is true, what should change in your life?
Personally, I've concluded that one of the best ways to love myself is by accepting my limits and the ways I refuel without judgment. That means I've been saying NO to lots of things AND saying yes to life-giving things. Maybe that is what you need to do too?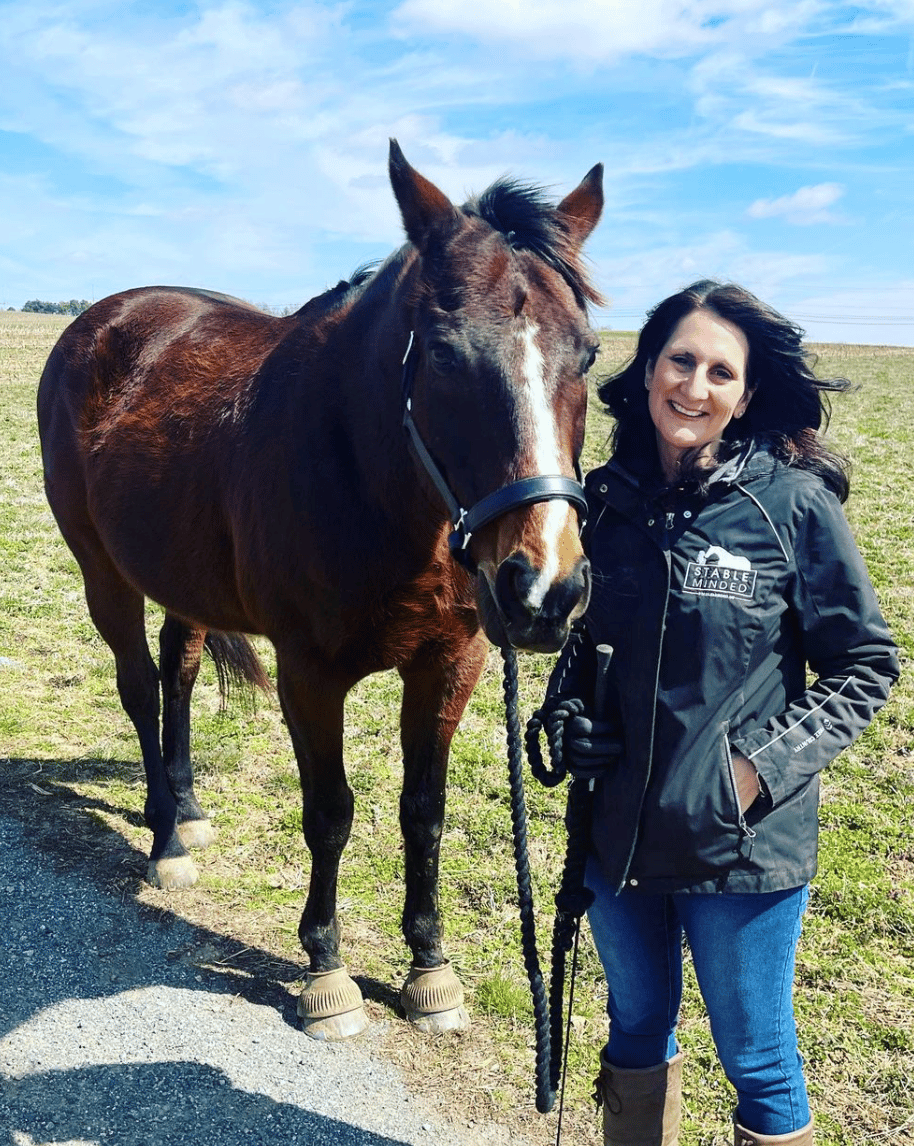 For me, that looks like hanging with Kody, going on walks with friends and family around the farm, as well as taking riding lessons so that we both grow fit and agile. I am fiercely guarding my mornings so that I can take a long time to wake up, drink my coffee slowly, read my Bible unrushed, connect with God through journaling, and dig deeper into books that nourish my soul. I've blocked off days to spend with my husband — not touching homework or work-work for a 10-hour stretch. He is beside himself with focused attention, and so am I. And I found a counselor that helps me remember to care for myself the way I care for my clients.
So may I challenge you, friend, to shift your thinking about self-care by adopting this truth:
One of the most profound gifts we can give another person is the gift of the healthiest version of ourselves.
Think about that for a moment.
Consider what a healthy individual can do . . .
Listen attentively.
Respond graciously.
Extend empathy.
Express compassion.
Encourage sincerely.
Serve authentically.
Inspire transformation.
Provide stability.
Offer kindness.
Endure steadfastly.
Teach gently.
Foster hope.
Be love.
Quite a list, isn't it?
Yes, the more focused and committed we become to self-care and implementing healthy boundaries to make it happen, the more impactful we actually become to others.
How about gleaning some ideas for your self-care from this list I compiled for a grad school assignment? Shout out to my business group for sharing their ideas in our Facebook group!
Self-Care Ideas
set social media limits
take walks with friends and family
enjoy long baths
commit to healthy eating
engage in an exercises routine
incorporate stretching/yoga part of your life
getaway to the beach or lake
make time to get dressed and do your makeup
develop deep breathing exercise
cultivate a prayer life
practice grounding exercises and mindfulness
carve out staycation days
create a "deep bench" for childcare
start a new hobby
become part of a book club
join a group around a passion
book a monthly massage
make a well-visit check-up
What will you pick from this list, or add to it, as a self-care practice this month?
Grab your calendar and schedule it right now! Write it down in Sharpie so that it can't be erased or ignored. Ask a friend or family member to hold you accountable!
Yes, you can do it! And your people will thank you for it in the long run!
---
Struggling to Implement Self-Care Practices?
Book a Discovery Coaching Session and let's identify the obstacles and strategize the best next steps for you.